Founded by Jorge Carrasco, San Jose,
California, Bethinketh, LLC, is the originator of bucket appeal – a simple product that fills a myriad of needs. Starting from that simple idea and trust in God's faithfulness in all things endeavored to his glory, the ICAN BUCKET™ launched as the fund-raising effort and premier product for a vision — teach inner-city disadvantaged youth life-skills in business.
"[They] can do all things through God who gives [them] strength,"
The years have led us to supply ICanTM Buckets to the NHL's San Jose Sharks®, a partnership with the MLS' San Jose Earthquakes®, multiple sporting goods stores across the U.S., and interest from international businesses.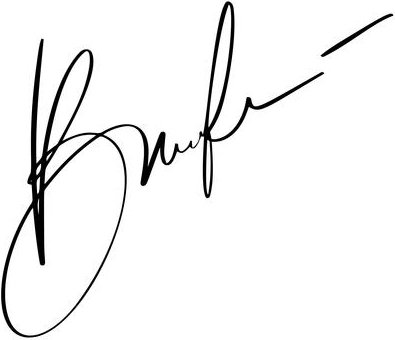 EVERY STITCH MATTERS
Quality & Elegance
Quality & Elegance
essential that our products I CAN BUCKET/ I CAN MASK and I CAN BANDANNAS are the best on the market knowing that they will become an extension of your brand, your identity. Powerful tangible textile products graphed with your logo and distinct artwork or texts that help create awareness about your brand or message.
EVERY STITCH MATTERS
Resilience
Resilence
Building resilience is an important part of growth and change for anyone one person or company. And
without question, we are learning that this pandemic has changed the meaning of being resilient or what is
essential. From food, shelter, health, financial, clean air, clean water and belonging, it has all become
essential.
This is a crisis like no other, and there is substantial uncertainty about its impact on people's lives and
livelihoods. Under the assumption that the pandemic can come to some containment in 3 rd quarter of the year, it is projected that the global growth in 2020 will fall to -3 percent. A downgrade of 6.3 percentage points from January 2020, making this historical shelter lockdown the worst recession since the Great Depression.
M. Masahide quoted, "My barn having burned down, I can now see the moon." For us at Bethinketh, our barn has not burned down, but we can see more clearly the moon (our Vision and WHY) through this pandemic. As we pivot our companies product line, we understand more clearly the need to teach and educate our customers to become resilient in a turbulent economy such as taking something as simple as textile and the ubiquitous five-gallon bucket and turning it into a personal essential. With social distancing on the rise, we see our product as a blue-sky pail that has not only augmented several cultures but countries across the globe. Our goal, to make our product a social staple item in every household.
EVERY STITCH MATTERS
Courage
Courage
As Peter F. Drucker plainly put it…"Whenever you see a successful business, someone once made a courageous decision!"
In 2015 when Bethinketh LLC became a company, we knew it was going to require more than just an idea, passion and courage but a true leap of faith. As Jack and Jill did, we went up the hill of the sports and licensing world with our unknown bucket not to catch a pail of water but to capture merited shelf space along with the plethora of other sports merchandise that is sold annually. Today retail sport merchandise revenues stand at $12.8 billion, while a separate collegiate category also displays agreeable growth with total revenues from licensing estimated at $209 million, or $3.88 billion at retail.
Believing we had unique idea was just the beginning of carrying our pail up the hill. Because the reality is,
who cares what your big idea is? You have to make people want to listen to you. Let's face it, in today's world of information overload, we are constantly pulverized with new ideas, inventions, and a myriad of products and services for sale. From the moment we wake up and read our smart devices or check our email to the minute we power-down for the evening, someone wants our attention. Just watch one episode
of ABC program Shark Tank and you can imagine just how many thousands of others pitched their big idea only to be told, it was not worth the networks time. But we were determined to sell our idea. Peter Thiel in his book   Zero to One quotes, "The best entrepreneurs know this: every great business is built around a secret that's hidden from the outside. A great company is a conspiracy to change the world; when you share your secret, the recipient becomes a fellow conspirator."
We believed this to be a fact, we had a secret given us from above, a story that needed to be shared (The unheard of law- called the First sale Doctrine). But regardless with the truth on our side, through extended research, we knew it was going to muster every bit of courage and every fiber of tenacity to prevail the winds of business adversity. Knowing fully that what he had in our hands was not going to be welcomed nor approved with open arms. It was inevitable, we were going to face opposition in the multibillion dollar world of licensing. Someone to tell us we were infringing on licensing agreements and on a whole slew of lawsuit threats. Countless doors closed on us, contracts promised that never materialized which tempted us to believe that our critics were right. But with focus and determination, we prevailed.
EVERY STITCH MATTERS
Commitment
Commitment
It is said that a commitment refers to any action taken in the present that binds an organization to a future
course of action. From our personal lives, families, companies, and entire countries, commitment at some point will be seen in one defining moment.
It goes without saying; the majority of entrepreneurs today live in the moment. Struggling with immediate concerns, tussle just to survive, rarely having the luxury of considering the long-term implications of their actions. And yet these early actions shape an organization going forward; they become its defining commitments. It was Winston Churchill who said, "I'm always ready to learn, although I do not always like being taught."
During a company's formative years, its founders and managers can take many different kinds of actions that
shape its future. We at Bethinketh have found that there are three commitments that must be committed by its leadership. Starting with its commitment to its mission, to its team and ultimately to its self.
From the inception of the company, founder Jorge Carrasco, understood the word commitment. Second generation Hispanic, he learned as a child that one was always to finish what one committed to do. Regardless the amount of work, resources, effort, pain, sweat or tears, he was taught to TRUST the process!
This committed process served to be monumental when developing its product, a product where its design, esthetics and craftsmanship are second to none. From countless hours of research to ensuring the best of quality, refining the production process to capture the best of productivity margins regardless the lack of resources or finances, it was and still is committed to developing a product that takes no back seat to any other product in its category.
And it was this exceptional commitment that not only kept the company on track of its vision but has placed
it in the most strategically financial position that it stands in today. A patent design, three major license agreements, a 60% -70 % product profit margin and a contracted manufacture agreement ready to scale up the business, one has to stop and ask, what's in the bucket?
Bethinketh, a company which understands that commitment is an ACT and not a WORD!